VASS 2021 Spring Conference Leadership Series
Virtual Event, via ZOOM and Canvas
8:30 am – 11:15 am
April 26, May 3, and May 10
Times:

Virtual Event, via ZOOM and Canvas
8:30 am – 11:15 am
April 26, May 3, and May 10
This year's VASS Spring Conference is a departure from the traditional three-day conference in Roanoke. It will provide a unique approach to professional learning through a series of virtual events which are focused on different aspects of leadership - Monday, April 26: Breakthrough Leadership; Monday, May 3: Leadership for Greater Equity; and Monday, May 10: Inspiring Leadership. The VASS 2021 Spring Conference Leadership Series will engage participants with dynamic speakers, thought provoking panel discussions, and productive small group discussions giving participants opportunities to share their own thoughts and experiences on leadership. In addition, all superintendent members of VASS will be recognized for their exceptional leadership during the Pandemic by several state and national government officials. This will be a "conference" that you don't want to miss.
Event Schedule
April 26

|

BREAKTHROUGH LEADERSHIP
9:00 – 10:30 AM
Out of the Crisis: Leading for Equity
Reaching and educating students has never been more fraught. Leaders have been called upon to be crisis managers of food delivery, hotspot providers, finding students and their families, providing quality distance learning and holding on to a dwindling staff – all in the face of conflicting needs and demands of the community. In this keynote, the Premier showing of sections of the award-winning film, Petersburg Rising, will serve to illuminate, and to jump-start the conversations toward leveraging the current crisis to galvanize the school community in creating equitable learning opportunities and success for all students.


Award-winning author and educational leader, Alan Blankstein served for 25 years as President of the HOPE Foundation, which he founded and whose honorary chair is Nobel Prize winner Archbishop Desmond Tutu. A former "high-risk" youth, Alan began his career in education as a music teacher. He worked for Phi Delta Kappa, March of Dimes, and Solution Tree, which he founded in 1987 and directed for 12 years while launching Professional Learning Communities beginning in the late 1980s. He is the author of the best-selling book Failure Is Not an Option®: Six Principles That Guide Student Achievement in High-Performing Schools, which received the Book of the Year award from Learning Forward. Alan is Senior Editor, lead contributor, and/or author of 18 books, including Excellence Through Equity with Pedro Noguera. He also authored some 20 articles in leading education print including Education Week, Educational Leadership, The Principal, and Executive Educator. Alan has provided keynote presentations and workshops for virtually every major U.S. Ed Org, and throughout the UK, Africa, and the Middle East. Alan has served on the Harvard International Principals Centers advisory board, and the Jewish Child Care Agency, where he once was a youth in residence.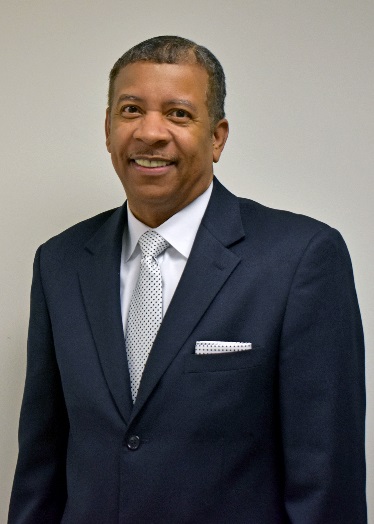 Marcus Newsome is the VASS Director of the Virginia Superintendents Leadership Academy. He began his career as an art and mathematics teacher in the District of Columbia Public Schools. He has worked at all levels of school leadership, and currently serves as the director of the Virginia Superintendents Leadership Academy. Previously he served as a Virginia superintendent for 16 years in three different K-12 public school districts (Newport News, Chesterfield and Petersburg). Under his stewardship, all Newport News high schools were recognized by Newsweek Magazine as among the Best High Schools in America, and in Chesterfield the district was recognized in a White House ceremony as a national leader in digital education. He was appointed by Governor Elect Tim Kaine to serve as co-chair of his education and policy transition team. Marcus has testified as an expert witness on education issues before Congress, and consultant to state legislators and business leaders from North America, Europe and Asia. He has also served as an Associate Professor of Practice at Harvard University, Associate Professor at Virginia Commonwealth University and Virginia State University. He and Alan Blankstein are co-authors of Breakthrough Leadership: Six Guiding Principles Where Inequity Is Not An Option.
May 3
|
LEADERSHIP FOR GREATER EQUITY

9:00 – 9:45 AM
Leaders Who Have Harnessed the Power of Technology to Create Equitable Learning
Almost one year after K-12 students were sent home to address COVID-19, many districts are now returning to in-person learning. Given the alarming disparities that surfaced over the lack of broadband access, should schools abandon their commitment to closing the divides that exist among their students? How can schools and libraries serve as catalysts for digital equity, while ensuring that no child is ever left offline? In this keynote, the conversation on what schools should do next to harness the power of technology to create equitable learning will be discussed, along with strategies for confronting the persistent systemic inequalities that limit more vulnerable populations from online access and experiences.


Nicol Turner Lee is a senior fellow in Governance Studies, the director of the Center for Technology Innovation, and serves as Co-Editor-In-Chief of TechTank. Nicol researches public policy designed to enable equitable access to technology across the U.S. and to harness its power to create change in communities across the world. Her work also explores global and domestic broadband deployment and internet governance issues. She is an expert on the intersection of race, wealth, and technology within the context of civic engagement, criminal justice, and economic development.
Prior to joining MMTC, Nicol was vice president and the first director of the Media and Technology Institute at the Joint Center for Political and Economic Studies, the nation's leading think tank on issues related to African Americans and other people of color. In this role, she led the technology research agenda that was focused on advancing digital equity and inclusion for historically disadvantaged populations. Her most notable work was her development of the first national minority broadband adoption study in 2009 that was later cited in the congressionally mandated Federal Communications Commission's National Broadband Plan.


9:45 – 10:25 AM
Leaders Who Have Successfully Addressed Social Emotional Learning during the Pandemic
The disruptions caused by COVID-19 have made it clear that Social-Emotional Learning is more important than ever. Whether it has been illuminated through the expansion of self-directed learning or the increase in challenges that students face outside the classroom, the question is no longer if SEL fits into schools, but rather how. All learning is social and emotional, and an intentional connection between instruction and social-emotional skills enhances the power of both. This panel will feature the CEO of Urban Assembly in conversation with District Superintendents who led with SEL.


Moderator:
David Adams is the Chief Executive Officer of the Urban Assembly. At the UA, David previously served as the Director of Social-Emotional Learning and Senior Director of Strategy. Prior to joining Urban Assembly, David was the Social-Emotional Learning Coordinator for District 75 where he shaped the District's approach to social-emotional learning for students with severe cognitive and behavioral challenges. He has worked internationally in schools in England, standing up and evaluating programs of positive behavioral supports and Social-Emotional Learning as a research intern at Yale University's Health, Emotion and Behavior Lab, and published multiple academic papers around the relationship of social-emotional competence, and student academic and behavioral outcomes. David is also co-author of The Educator's Practical Guide to Emotional Intelligence, which was published in 2020. He is married with two children, serves on the Board of Directors of CASEL and is an Engineering Officer in the Army Reserve. David holds an M.Ed in Educational Psychology from Fordham University.


Panelists:
Amie Cumming is the Director of Student and Family Support for Newton County Schools in Covington, Georgia. She spent 20 years as a classroom teacher before moving into school administration as a middle school assistant principal. While serving as an assistant principal, she successfully implemented PBIS, which drastically reduced office discipline referrals and improved the overall climate of the school. Amie's work with PBIS, student discipline, and Social Emotional Learning led her to her current position. She is also credited with the creation of RISE Academy, a highly successful alternative program for students in grades 6-12. She has been instrumental in implementing a district-wide Social Emotional Learning program and under her leadership; Newton County Schools was named a NO PLACE FOR HATE district for the 2018-2019 and 2019-2020 school years.


Chelsea Montgomery is the current Executive Director of the Office of Student Supports in Fulton County Schools. She leads the work in the areas of MTSS, dropout prevention, social and emotional learning, homeless and foster student supports, disproportionality, crisis and care team, employee incidents, and supports related to school psychologists, school social workers, and school counselors. Chelsea holds a Bachelor of Science in Elementary Education from East Carolina University, a graduate certificate in Applied Behavior Analysis from Penn State University, and an Educational Specialist degree in School Psychology from the University of Tennessee-Chattanooga. Prior to this position, Chelsea has worked in multiple states and in various roles such as a classroom teacher, interventionist, school psychologist, and district office administrator. Chelsea has also been an adjunct professor for 5 years at the University of South Carolina-Aiken and is a current doctoral student in Educational Leadership at Georgia State University. Her research interests include Multi-Tiered Systems of Support, Evidence-based Education, and Implementation Science.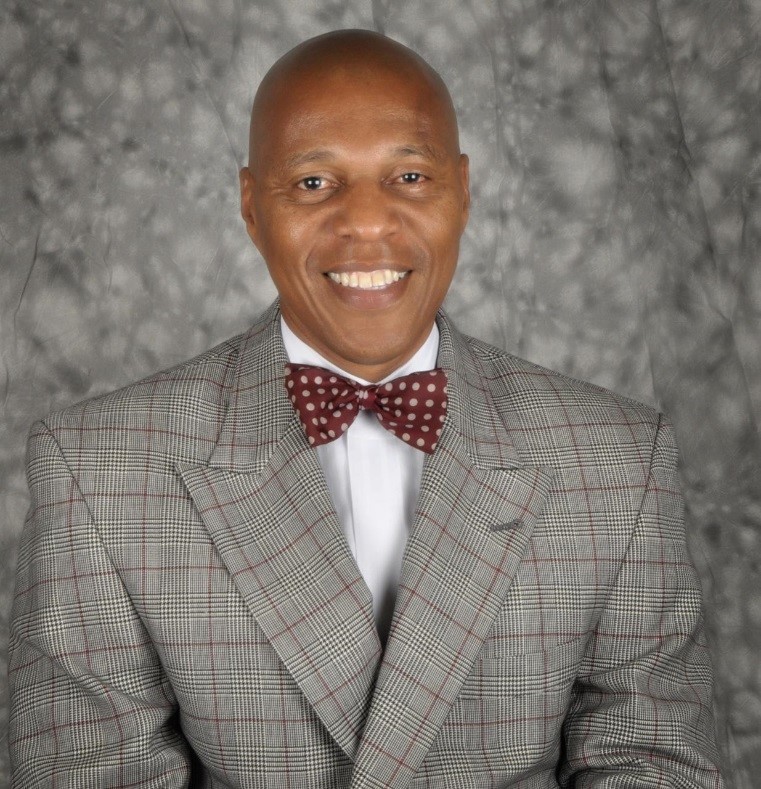 Ralph Simpson was appointed Deputy Superintendent for the Division of School Leadership and Improvement in July 2017 and comes with over twenty years of experience in education. In an effort to empower leaders to maximize their full potential, Dr. Simpson purposes to inspire, encourage, and motivate leaders at all levels. He consistently provides school and district leaders with a Quote of the Day (QOD) that compels leaders to self-reflect and commit to higher standards. One recent QOD states, "Your commitment to getting better needs to be more important than your commitment to getting better scores."
A recent graduate of Howard University's Urban Superintendents' Academy (The School Superintendents Association) in addition to becoming professionally certified in Trauma and Resilience. Dr. Simpson is also involved in a myriad of professional and public service organizations. Among these are the National Association of Educators, Georgia Association of Educators, DeKalb Association for Secondary School Administrators and Omega Psi Phi Fraternity.



May 10
|
INSPIRING LEADERSHIP

9:00 – 9:45 AM
Everyone Needs a Mrs. Bailey
Colonial Heights School Division Superintendent Bill Sroufe shares how one teacher, who kept vigil throughout his life, helped him find the courage to rise above the neglect, poverty, and abuse he experienced as a child to create a life with purpose and triumph. He will provide an inspiring message about how school leaders can become champions for the children in their care by looking beyond their own emotional luggage to ensure that their students understand the negative things that happen to them do not define who they are.
Bill Sroufe is the division superintendent of Colonial Heights Public Schools. He is an award-winning educator with 20 years of experience in public education. In addition to his work in education, Bill has written three books: Words from a Journal (2014) and Starting a Conversation: Poems and Prose (2017) both by Akmaeon Publishing. His current book is Everyone Needs a Mrs. Bailey (2018) by Akmaeon Publishing. In his memoir, Bill shares how one teacher helped him find the courage to rise above the chaos and evil in his life to create one with purpose and triumph; and how we can all become champions for the children in our care. A former U.S. Air Force journalist, he has also done feature writing for Airman Magazine, The Pilot, and The Roanoke Times. Dr. Sroufe has a BS and MS Ed from Old Dominion University and holds a Doctorate in Education with a major in Educational Leadership from Liberty University. Bill began his career in education in 1998 as a physical science teacher at Northside Middle School in Roanoke, Va. In 2017, he was named Region 6 Superintendent of the Year. He has taught eighth through twelfth grade physical science, world geography, information technology and civics in Virginia. Dr. Sroufe has 3 children, Emma, Mitchell and Benjamin.


9:45 – 10:30 AM
How to Stay Motivated Enough to Motivate Others During a Global Pandemic
The Superintendent's job has never been harder. How can you inspire others if you're burned out and exhausted? In this fast-paced, tip packed session, you'll get ideas that will help you keep your spirits up and your head in the game. The presentation will cover: a discussion of the emotions you (and those you lead) might be feeling and how to deal with them; strategies for calming yourself down in this uncontrollable time; three tips for boosting your immune system and your productivity; and lessons learned so far.


Denise Ryan helps light the fires of enthusiasm so people can do great things. She is an author, an MBA and a CSP (Certified Speaking Professional), a designation of excellence held by less than 10% of professional speakers. And she is a Certified Virtual Presenter.
She has been speaking professionally for over 20 years and has worked with hundreds of organizations across the US and Canada – including Princeton University, Blue Cross Blue Shield, the US Department of Homeland Security – and for school administrators across the country.
Her unique blend of enthusiasm, humor, and actionable tips are just what we need during these challenging times.
Registration Details
Conference Fee and Registration for Superintendents and Superintendent Designees (School Division Leaders)
The 2021 VASS Spring Conference registration fee for Superintendents and their Designees (other members of School Division Leadership Teams) is $185 per person.
This registration fee will cover participation in all three of the virtual events that are part of this year's Spring Conference Virtual Leadership Series.

The registration deadline is Friday, April 16, 2021.

In the registration form (below), required fields are indicated with a red asterisk. Mistakes made in completing the form will be highlighted in red.

Once you have submitted the registration, the person or people whom you have designated to receive a confirmation email should see that email (with registration information included) within 24 hours.

Pre-Payment is not required. However, if you would like to pay now by credit card or PayPal, you will be provided with a link to the VASS online payment portal after you submit your registration.

If you do not pay by credit card at registration, the person on the registration form whom you have identified as the billing contact will receive an invoice for payment after the conference.

If a purchase order number is provided on the registration form, it will be referenced on the invoice.

Notice of cancellation must be sent by email to Liza Scallet, the VASS Administrative Assistant, by 5:00 p.m. on Friday, April 16, 2021 . . . or you will be billed in full.

Registration for VASS Partners and Other VASS Business Members

If you would like to attend the conference and your organization is a VASS Partner or VASS Business Member (or your business would like to join VASS in order to participate), please contact Liza Scallet, the VASS Administrative Assistant, for fee and registration information.

Please note that the registration links on this web page are ONLY for use by Superintendents and their Designees. Registration links for business members will be provided by Liza Scallet.
Contact VASS
If you have questions or concerns, or would like to receive more information about this event, please contact our Administrative Assistant, Liza Scallet.
Virtual Event, via ZOOM and Canvas
8:30 am – 11:15 am
April 26, May 3, and May 10
VASS 2021 Spring Conference Leadership Series
Virtual Event