Eduquality Conference Set Stage for Improving Equity throughout Virginia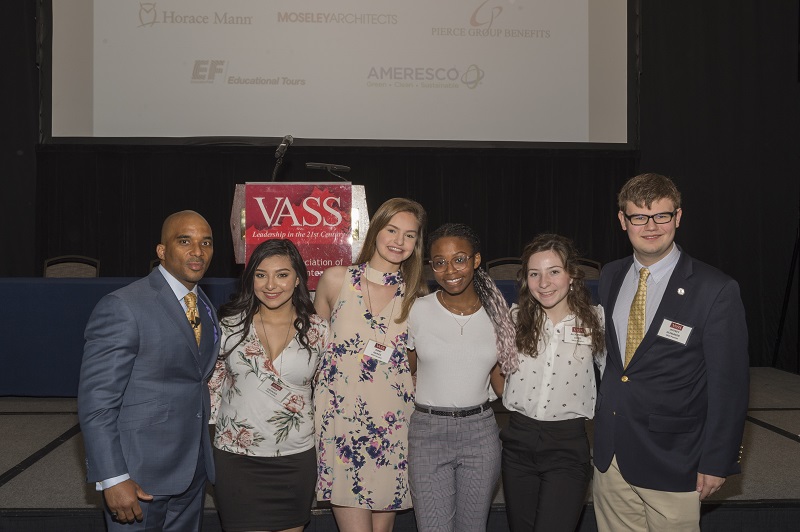 State Superintendent James F. Lane also brought greetings and welcomed more than 300 attendees to the conference.
Dr. Pamela Cantor set the tone for the conference with her keynote presentation on "The Power of the Whole Child Personalization: Connecting Science, Learning and Human Potential," in which she reviewed research on how relationships can mitigate the impact of children's trauma on stress and learning, particularly for those children who grow up in poverty. As founder and senior science advisor of the organization, Turnaround for Children, she has devoted her life to helping educators address the impact of adversity on learning and development.
Dr. Luvelle Brown, superintendent of Ithaca City School District in New York, followed with straight talk about racism, sexism, and other realities that school systems need to deal with. He encouraged superintendents to assess and transform their organizational culture to meet the challenges of today's learning environments.
After his session, Dr. Brown moderated a panel featuring five students who gave insightful advice to the listening school leaders. For example, they wanted school leaders to understand that kids are more than just students and want to be treated as people with feelings. One student panelist said, "It's okay to ask us personal questions to help us learn life lessons, not just what needs to be taught in the classroom." Another noted that "Traditional teaching can be compared to using a hacksaw in surgery in that it can be messy, time consuming and perhaps the wrong tool" and advised school leaders to "ask yourself what you are using – a hacksaw or a scalpel in terms of how you are delivering an education that students need."
The Annual Awards Luncheon honored retiring superintendents, outgoing VASS Board members and those superintendents who have served on the VASS Legislative and Professional Development Committees. The luncheon also recognized the eight regional Superintendent of the Year nominees: Hanover County Superintendent Michael Gill (Region 1), Hampton City Superintendent Jeffery O. Smith (Region 2), Spotsylvania County Superintendent Scott Baker (Region 3), Falls Church City Superintendent Peter Noonan (Region 4), Greene County Superintendent Andrea Whitmarsh (Region 5), Botetourt County Superintendent John Busher (Region 6), Scott County Superintendent John Ferguson (Region 7) and Charlotte County Superintendent Nancy Leonard (Region 8).
The luncheon culminated in the naming of the Virginia Superintendent of the Year, Jeffery O. Smith, who will represent the state in the selection process of the National Superintendent of the Year, which will be announced in February 2020 at the AASA National Conference.
The afternoon keynote was delivered by Michael Lamb, executive director of Turnaround for Children, who explored how to design school systems that are grounded in brain research to help all children thrive. He believes that, "Trust is the antidote to stress and adversity in children" and that superintendents need to reflect on whether the actions they take build trust or erode trust in kids.
Joining Lamb on stage following his keynote were moderator and VaSCL Executive Director Pam Moran, Ithaca Superintendent Levelle Brown and Lynchburg City Superintendent Crystal Edwards who discussed how they are addressing social emotional learning, deeper learning and equity within their school districts.
The Tuesday morning VaSCL keynote presentation featured Scott McLeod, associate professor of educational leadership at the University of Colorado, who addressed "The Challenge Ahead: Relevance, Redesign and the 5 Cs." Following the keynote, four breakout sessions gave participants the opportunity to dig deeper into content.
Rounding out the conference was a presentation by Petersburg City Superintendent Marcus Newsome and Stafford County Superintendent Scott Kizner who shared their experiences in addressing equity in their school divisions.
In addition to the keynote presentations, three VASS members gave an overview of the VASS Blueprint, the framework for reforming education in Virginia. Salem City Superintendent Alan Seibert, Poquoson City Superintendent Jennifer Parish and Charlottesville City Superintendent Rosa Atkins reviewed the accomplishments of the past VASS Blueprints and framed the charge for continuing this important work.
For photos and more, visit the VASS twitter feeds @VASSNews and #VASS2019.