Introducing Cohort 2 of the VSLA
VASS is proud to introduce Cohort 2 of the Virginia Superintendents Leadership Academy (VSLA). Congratulations to our superintendents who were recently accepted into the program. They are positioned to continue the outstanding development of the VASS VSLA, an exclusive Professional Learning Community, uniquely designed to meet the challenges and opportunities of Virginia superintendents.
VSLA is a 12-month competency-based training program designed for current Virginia superintendents who desire to serve as leading change agents through innovation and deeper learning in their school division. The Academy bases its curriculum on the acquisition of leadership competencies identified in the Profile of a Virginia Leader, which was presented to the Virginia Board of Education in July 2020. There are a number of superintendent academies throughout the country; however, the VASS VSLA is the only academy uniquely designed to meet the challenges and opportunities of Virginia superintendents. Participants who successfully complete VSLA requirements will receive a Certificate of Recognition from VASS, and from the Governor, as well as recertification points for their licensure renewal.
Participation in the VSLA is a significant investment in personal and professional growth, providing participants with the opportunity to institutionalize lessons learned within their own school divisions that lead to student success. The academy is structured around a series of in-person and virtual meetings, and each participant completes a Capstone Project, which is focused on a contemporary problem of practice. Participants are each assigned an Executive Coach—a current or recently retired superintendent, whose primary responsibility is to help support the superintendent and facilitate their Capstone Project. During the year-long program, participants examine, analyze, and investigate approaches to innovation, deeper learning, and engagement for superintendents as lead change agents who demonstrate outstanding instructional leadership and address the needs of increasingly diverse student populations through the lens of equity for all students.
CAROL B. CARTER
King and Queen County Public Schools
Dr. Carol Carter has served as superintendent of King and Queen County Public Schools since 2015. She is currently the presiding superintendent of the Chesapeake Governor's School. She has previously served as a VASS mentor for a new superintendent, principal of King and Queen Elementary School, King and Queen County; assistant principal of Bruton High School, Williamsburg, and New Kent High School; and visiting professor at The College of William & Mary. She is the recipient of numerous awards and a member of several associations including The College of William & Mary Alumni Association, the Virginia Education Association, and the National Education Association. Dr. Carter says, "Leadership is the art of moving forward a group of individuals towards a common vision. To be an effective leader, you will always need to continue putting more tools in your toolbox. Through the past COVID year, we faced many challenges and decision making had to occur - sometimes even hourly. Great leaders and leadership stem from individuals who are secure, confident, and have the resources and experience to do the job well. Andrew Carnegie stated, 'No man will make a great leader who wants to do it all himself or get all the credit for doing it.' In King and Queen County we developed a logo branding our representation of logging and farming - our two largest industries. Our motto is 'One Team, One Mission.' Last year we added, 'One Team, One Mission, One Family.' We strive daily to create an environment of teamwork. I would like to grow professionally to develop my leadership, add resources to my tool box, and to engage with other peers in leadership roles."
MARCELINE CATLETT
Fredericksburg City Public Schools
Dr. Marceline Catlett has served as superintendent of Fredericksburg City Public Schools since 2019. Previously she served as interim superintendent, deputy superintendent, assistant superintendent for instruction and personnel, and director of testing in Fredericksburg City Public Schools. She is the recipient of numerous awards, including: Women Education Leaders in Virginia, Region 3 Leader Award; Hugh Mercer Elementary School, African American Community Award; and Fredericksburg Community Service Award. Dr. Catlett says, "The academy will fulfill my professional responsibility as superintendent which is to continuously increase and enhance my knowledge base, leadership skills, interpersonal skills, and to stay abreast and aware of current trends in the field of education. Because the academy is based on the Virginia Department of Education's Profile of a Virginia Leader, I am extremely interested in aligning and integrating the competencies of the Profile of a Virginia Leader into my leadership style as I serve the Fredericksburg City Public Schools moving forward and upward - leading at the speed of change. As a graduate of the 2019-20 AASA/Howard University Urban Superintendent Academy, I am excited about the educational leadership opportunity that VSLA provides by building on what I gained from a global perspective, but more importantly incorporating elements from the state and local perspectives. Participation in The Virginia Superintendents Leadership Academy will fulfill my desire to grow professionally and personally as I continue to hone and pursue my passion for doing what is best for students in every phase of my career."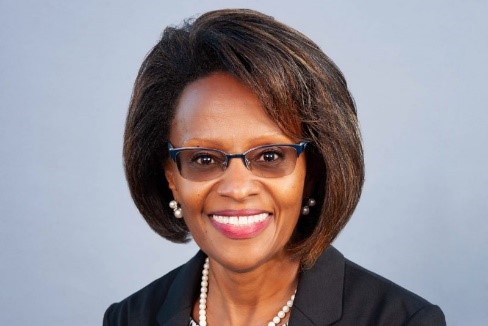 JOYCE "BERNICE" COBBS
Franklin County Public Schools
Dr. Joyce "Bernice" Cobbs has served as superintendent of Franklin Count Public Schools since 2020. Previously she served as a principal at the high school, middle school and elementary levels in Franklin County Public Schools. She has mentored preservice teachers and administrators throughout her career. She is a member of the Ferrum College Trustee Board and Executive Board, and the Juvenile Drug Court Advisory Committee for Franklin County J&D Court. She was selected as VASSP Virginia Middle School Principal of the Year, receieved the Ferrum College Distinguished Alumni Award, and was selected as a FCPS Teacher of the Year. She is the author of numerous publications. Although Dr. Cobbs attended a Superintendent's Academy several years ago, she stated, "As I start my recently appointed role as superintendent, I am finding that society's needs have changed drastically, especially coupled with the challenges the pandemic offers. The reality is, the Superintendent's job has evolved into a much more complex leadership role, especially in a rural setting with limited housing, teacher shortage, vanishing ADM, and budgetary constraints. Beyond all this, I still believe school leaders' responsibility is to partner with families and the community to help our students grow into productive citizens. It is my responsibility as Superintendent to make sure that I understand the division and the community's needs and advocate for these needs. I am dedicated to improving opportunities for all students and student achievement. Attending this Academy is an opportunity for growth. Simply put, I have many people depending on me to be my best. I am dedicated to that end."
BERNARD DAVIS
Richmond County Public Schools
Dr. Bernard Davis was appointed as superintendent of Richmond County Public Schools in the 2020-2021 school year. He previously served as K-12 CTE supervisor for Manassas City Public Schools; principal of the Northern Neck Regional Technical Center; leader of the Governor's STEM Academy in Warsaw; and principal of King and Queen Central High School, King and Queen County Public Schools. He has also served as a business/technology teacher, activities director, and school technology coach in Hanover County Public Schools. In Northumberland County Public Schools, he served as technology director. He is a member of the Virginia Association of Career & Technical Education Administrators (VACTE), Association for Career and Technical Education (ACTE), Virginia Association of Secondary School Principals (VASSP), and the Virginia Interscholastic and Athletic Administrators Association & NIAAA (Lifetime member). Dr. Davis says, "Having a support group of individuals who are sharing the same position in their respective school systems is very rewarding and very important."
TAMESHIA GRIMES
Nottoway County Public Schools
Dr. Tameshia Grimes has served as superintendent of Nottoway County Public Schools since 2019. Previously she served as director for equity and student support services, as well as assistant director for student support services, in Chesterfield County Public Schools. She also served as principal of Elizabeth Davis and Providence middle schools in Chesterfield County. Dr. Grimes has made presentations both regionally and nationally on equity topics to various groups, including the Virginia Department of Education's Equity Summer Institute; RTM Edu East Congress in Atlanta, Georgia; and Cradle to Career Network Convening in Phoenix, Arizona. She is the recipient of numerous awards and member of several professional organizations. Dr. Grimes says, "As I enter my third school year as a division superintendent in Virginia, I recognize there is still much to learn. The Virginia Department of Education continues to refine and adapt its standards and requirements for Virginia's public schools. By participating in the VASS Virginia Superintendent's Leadership Academy, I anticipate engaging in workshops and activities that will keep me informed of the most recent trends in education – nationally as well as specific to Virginia. I am especially eager to apply the components and tenets of the Profile of a Virginia Leader to my work supporting students and educators in a small, rural school division. The opportunity to engage with and learn from others, while continuing to develop my knowledge and skills as a division superintendent, is why I am interested in participating in the Virginia Superintendents Leadership Academy."
ERIC JONES
Powhatan County Public Schools
Dr. Eric Jones was appointed superintendent of Powhatan County Public Schools in 2013. He previously served as assistant superintendent for secondary instruction and director of high school education in Henrico County Public Schools. He also served as principal and assistant principal of Varina High School in Richmond, and assistant principal of Douglas Freeman High School. He has published in Principal Leadership (2007) and Virginia Civics and Economics (1997). He is a member of ASCD, National Association of Secondary School Principals, the Powhatan Rotary Club, the Chamber of Commerce, and is a Board Member of the YMCA. Dr. Jones says, "First, I am interested in continuing to grow and learn, and based on feedback from Cohort I participants, I believe this experience will allow me to do so. Second, I have missed the connection with my colleagues during the Pandemic. Being able to reconnect with colleagues and meet new ones is an exciting opportunity."
DALPHINE JOPPY
Charles City County Public Schools
Dr. Dalphine Joppy was appointed superintendent of Surry County Public Schools in 2020. She previously served as director of professional and organizational development, principal and assistant principal, and staff development specialist in Chesapeake Public Schools. She is a member of numerous professional associations, including the Chesapeake Association of Public School Administrators and the Chesapeake Reading Council. Her presentations include Virginia Department of Education Federal Program Coordinators' Academy Equity Panel, Virginia Region II Equity Conference, and Effective Strategies to Support Literacy Instruction. Dr. Joppy says, "'Excellence is never an accident. It is always the result of high intention, sincere effort, and intelligent execution (Aristotle).' This quote has become my mantra. I don't believe success at any endeavor just accidently happens; it is the consequence of working smart, learning and growing from failure, and persistence. I am committed to continuous growth and learning, and I am equally committed to developing meaningful, intentional relationships with people from all stakeholder groups. I am confident that the Virginia Superintendents Leadership Academy will support my commitment to continuous growth and support my development as a learning leader in my school division. Because the Academy bases its curriculum on the acquisition of leadership competencies identified in the Profile of a Virginia Leader and incorporates elements of the AASA national models for superintendents, the knowledge gained, and the lessons learned will promote my development goals."
GWENDOLYN SHANNON
Southampton County Public Schools
Dr. Gwendolyn Shannon has served as superintendent in Southampton County Public Schools since 2016. Previously she served for 10 years as superintendent of East Jasper School District in Heidelberg, Mississippi. She also served as district curriculum and instruction coordinator, district test coordinator, and district professional development coordinator in the East Jasper School District. Dr. Shannan has worked as a school-based administrator, Biology teacher, research assistant at Fisk University, and analytical chemist at Red Panther Chemical Corporation in Clarksdale, Mississippi. She says, "While I have been a sitting superintendent for 16 years in two states, there are nuances specific to leading in each state. Virginia's laws and policies still being fairly new to me, what better place to learn more about them than with the experts of the Virginia Association of School Superintendents? They offer a plethora of opportunities for not only superintendents, but anyone in school leadership. VASS provides opportunities for training, collaboration, and unwavering support for the novice and/or seasoned leader. I remember when I accepted the position of Superintendent with Southampton County Public School Division, VASS was one of the first organizations to reach out to me. They were professional, intuitive and approachable. They paired me with one of the most knowledgeable and seasoned superintendents in Region II and the state, Dr. Jeffery Smith. The team of Ben Kiser, Andy Stamp, Tom Smith, Marcus Newsome, and Liza Scallet have been there for Virginia's superintendents and children."
HOLLY WARGO
Northumberland County Public Schools
Dr. Holly Wargo has served as superintendent in Northumberland County Public Schools since 2016. She has also served as an assistant superintendent in Northumberland; as a high school and primary school principal in Lancaster County Public Schools; and as an assistant principal, English teacher, and department chair at King George High School. She has an unwavering focus on culturally relevant and inclusive education practices with special attention paid to equity, access and opportunity, as well as the ability to navigate difficult situations with productive resolutions. She gives back to the community by serving as director on the Northern Neck Electric Cooperative Board and as the director on the Northumberland Public Library Board of Trustees. Dr. Wargo says, "I am a lifelong learner and I am interested in being challenged to analyze and implement courageous leadership practices while practicing collaboration and innovation to improve equity, access, and opportunity for all of our students. I always am looking for opportunities to grow and learn from others, and this Professional Learning Community seems like a fantastic program to foster transformative change. I am interested in delving more deeply into the Profile of a Virginia Leader, while also examining how I may strengthen my ability to lead others by systematically promoting and fostering opportunities for equity and cultural responsiveness. I enjoy team engagement and being a member of a cohort will allow the opportunity to share and learn from one another in an atmosphere of trust with a vision for continued, sustained, strategic improvement."
For information about how you can join Cohort 2 of the VSLA, contact Marcus Newsome: m.newsome@vassonline.org
Click here to download this Introduction to the VSLA Cohort 2