New Math SOL: Pre-K to Grade 6
September 27 , 2017
Getting Ahead of the 2016 Math SOL:
Resources and Strategies to Retrofit Your Math Program and Classroom to Meet and Exceed the Deep Learning Embedded in the 2016 Virginia Math SOL
Transform your math program/classroom into an environment where students will learn how to examine, interpret, and think critically about essential math concepts as articulated in the 2016 Math SOL by attending this one-day workshop, for Pre-K to Grade 6 teachers and administrators, presented by Dr. Dan Mulligan and sponsored by the Virginia Association of School Superintendents on September 27 at the Hampton Embassy Suites & Convention Center.
Participants will
—
explore the new curriculum framework that defines minimum content knowledge, skills and understandings and gain insight into strategies to incorporate these into a broader, locally designed curriculum;
increase their knowledge of mathematics content and learning progressions inherent in the process standards of problem-solving, communication, reasoning, making connections, and representing mathematical ideas, generalizations and relationships;
discover learning tasks that model ways to plan and implement effective instruction as specified in the revamped Understanding the Standard section of the 2016 Curriculum Framework;
practice new learning structures that foster access and equity, as an integral part of, implementing high-quality standards in your classroom, school, and division; and
gain classroom-ready strategies with the potential to transform teaching practices to meet new rigorous standards.
Participants will be provided with and practice implementing a
new 2016 Mathematics Toolkit
of resources to:
identify and teach essential vocabulary for each grade-level/course;
create effective lesson plans to engage students in conceptually understanding math;
embed new learning structures to build (and check for) background knowledge, foster computational fluency, and extend and apply knowledge; and
effectively integrate technology to create an environment of hypothesizing, struggling, discovering, and applying math.
NOTE:
Participants are requested to bring a fully charged tablet or laptop (with Wi-Fi capability)
to access resources used during the day.
Featured Presenter
Dr. Dan Mulligan has more than 30 years of educational experience in New York and Virginia. He has served as the Director of Instructional Accountability (Hampton, Virginia) and as the Director of Assessment and Standards Of Learning (SOL) Accountability and Lead Supervisor (Chesapeake, Virginia). Dr. Mulligan has conducted workshops and served as a speaker at conferences all across the nation. He has earned many national and state awards including Virginia Mathematics Teacher of the Year, General Electric Star Teacher for Mathematics, and Presidential Honoree for Teaching Mathematics. Dr. Mulligan has dedicated his professional career to helping improve student achievement, especially for the most challenged learners.
Event Schedule
Workshop Runs from 9:00 a.m. - 3:30 p.m.
Registration and Breakfast Begin at 8:00 a.m.

Lunch will be served at noon.
Registration Details
The workshop fee is $210 for each participant.

Registration fees include breakfast and lunch.

The registration deadline is Friday, September 22, 2017.

In the registration form (below), required fields are indicated with a red asterisk. Mistakes made in completing the form will be highlighted in red.

Once you have submitted the registration, the person or people whom you have designated to receive a confirmation email should see that email (with registration information included) within 24 hours.

Pre-Payment is not required. However, if you would like to pay now by credit card or PayPal, you will be provided with a link to the VASS online payment portal after you complete your registration.

If you do not pay by credit card or PayPal at registration, the person whom you identify below as the Billing Contact will receive an invoice for payment of the registration fee after the workshop or conference has been held.

If a purchase order number is provided on the registration form, it will be referenced on the invoice.

Notification of cancellation must be sent by email to Liza Scallet, the VASS Administrative Assistant, by 5:00 p.m. on Friday, September 22, 2017 . . . or you will be billed in full.

Hotel Information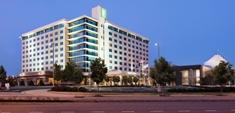 We have set aside rooms at the Hampton Embassy Suites in Hampton for the workshop.
Room rates at the Hampton Embassy Suites are $129 per night for a single or a double. Parking and Internet access are free.
The reservation deadline is Friday, September 11, 2017.
The phone number to reserve accommodations at the Hampton Embassy Suites is (757) 827-8200. Tell the operator that you are reserving a room for the VASS workshop.
Contact VASS
If you have questions or concerns, or would like to receive more information about this workshop, please contact our Administrative Assistant, Liza Scallet.
September 27 , 2017
210
New Math SOL: Pre-K to Grade 6
Hampton Embassy Suites
September 22, 2017